Shopping Basket
Your Basket is Empty
There was an error with PayPal
Click here to try again
Thank you for your business!
You should receive an order confirmation from Paypal shortly.
Exit Shopping Basket
Exercising your dogs when you can't!
Do you know how long your puppy should be able to be in a crate before they will need a bathroom break? It is very important for them to have a routine in order for them to learn to hold it longer and reduce their anxiety. 
Contact us to book your free at home consultation to learn how we can help you and your puppy maintain a good schedule.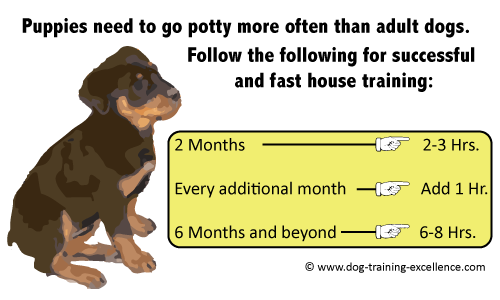 Is your dog protected against ticks? Ticks and lyme disease are prevailant in Ottawa. Do you need more information? Check out the website below for lots of great information.
http://www.ryah.ca/2017/03/01/protecting-you-and-your-dog-from-ticks-in-etobicoke/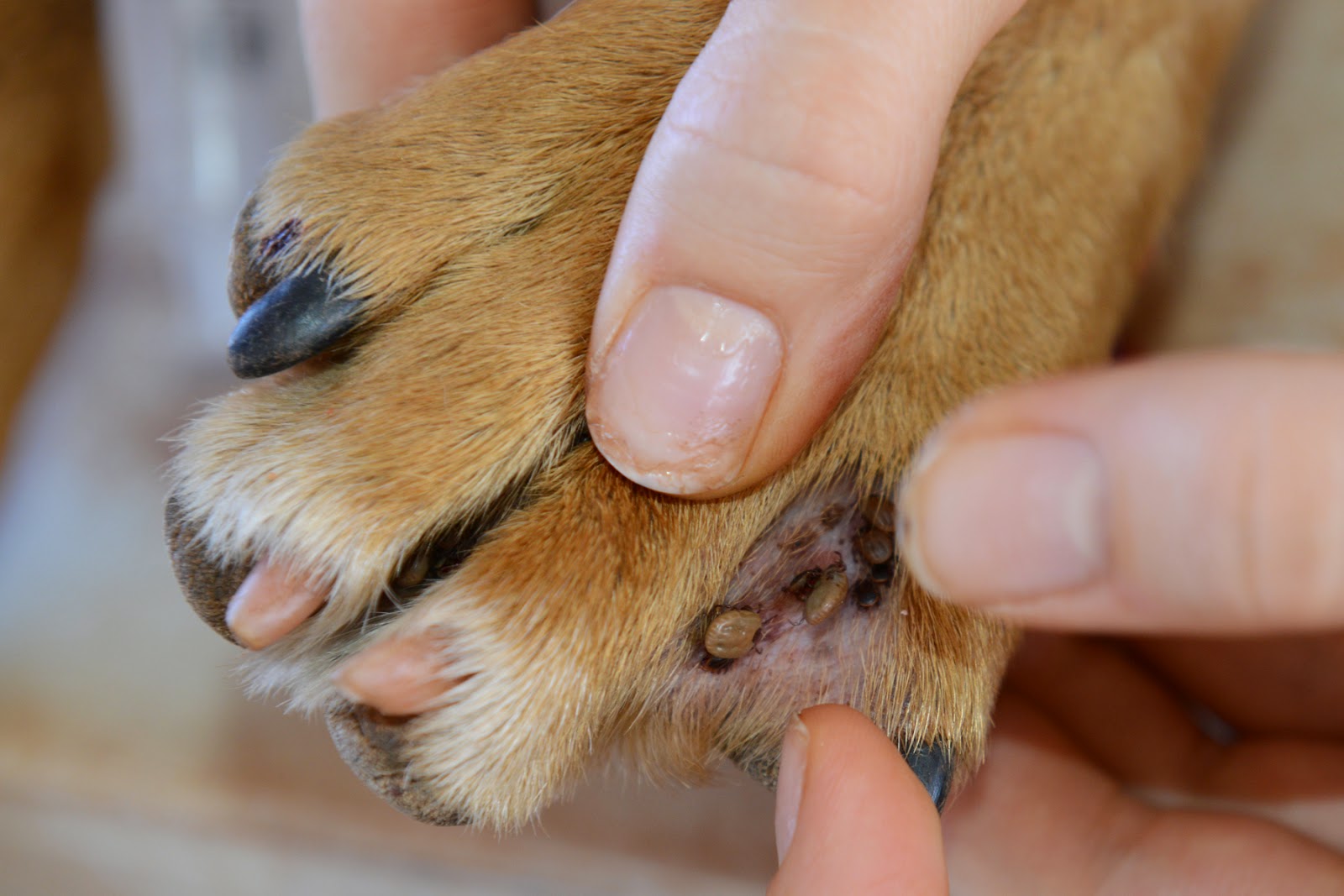 Is your dog getting enough exercise? Here is a great chart to show on average how much exercise many dog breeds need in a day.
 
Are you dogs getting enough? If not we can help by taking them out while you are away.
 
Contact us today for a free in home consultation!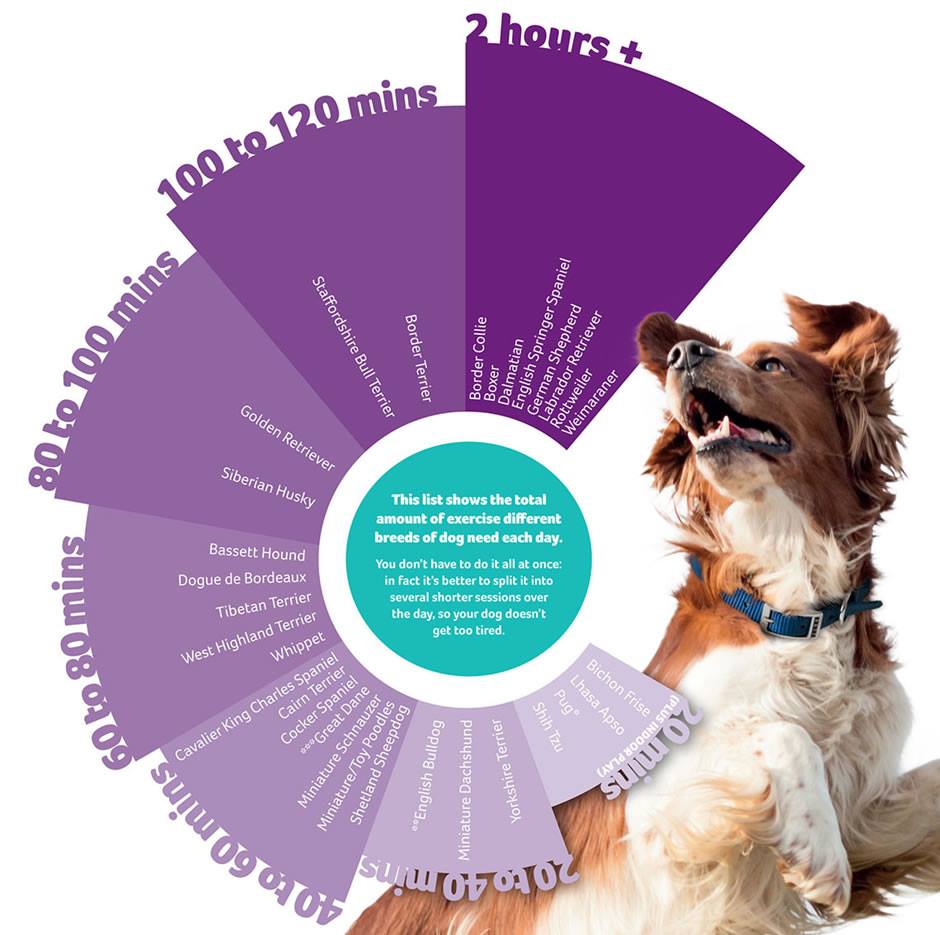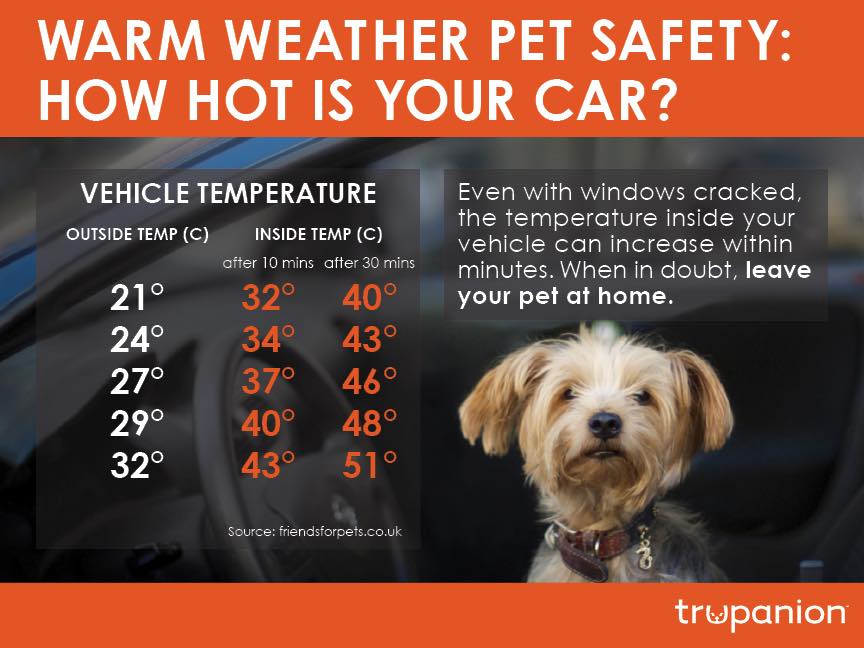 One of the most important thing to do with a dog that is new to you is socialization. Whether is an 8 week old puppy or an older dog that is rescued all dogs need to be ok in their environment. A puppy or unsure dog that is exposed to many different experiences will become a well rounded happy dog that is not afraid of new experiences.
Don't have enough time to spend getting your new puppy used to new experiences? Maybe you are injured and are. It as mobile as you would like? We can help! Instead of a walk, talk to your walker about picking up your puppy and going to different places. Special rates will apply based on drive times to/from location.
Contact us today for a free in home Consultation.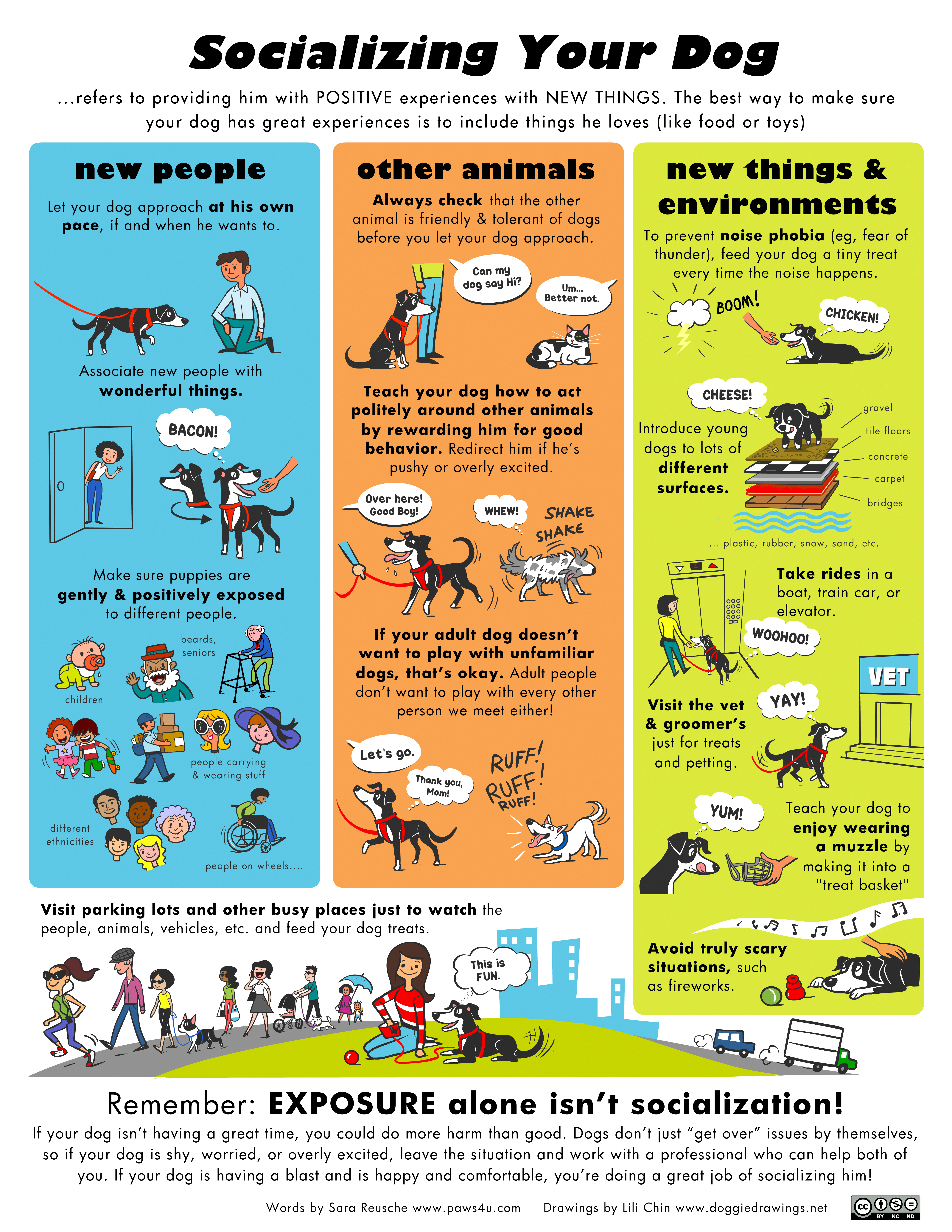 Do you know just how hot different surfaces get in the Warmer weather?
Our walkers make every effort to keep your dogs safe during their walk. In the extreme temperatures your dogs walk may be shortened for their own safety. When this decision is made they will have inside play time for the rest of their walk. Also our walkers always carry water and a collapsible bowl so your dogs can stay hydrated during their walk.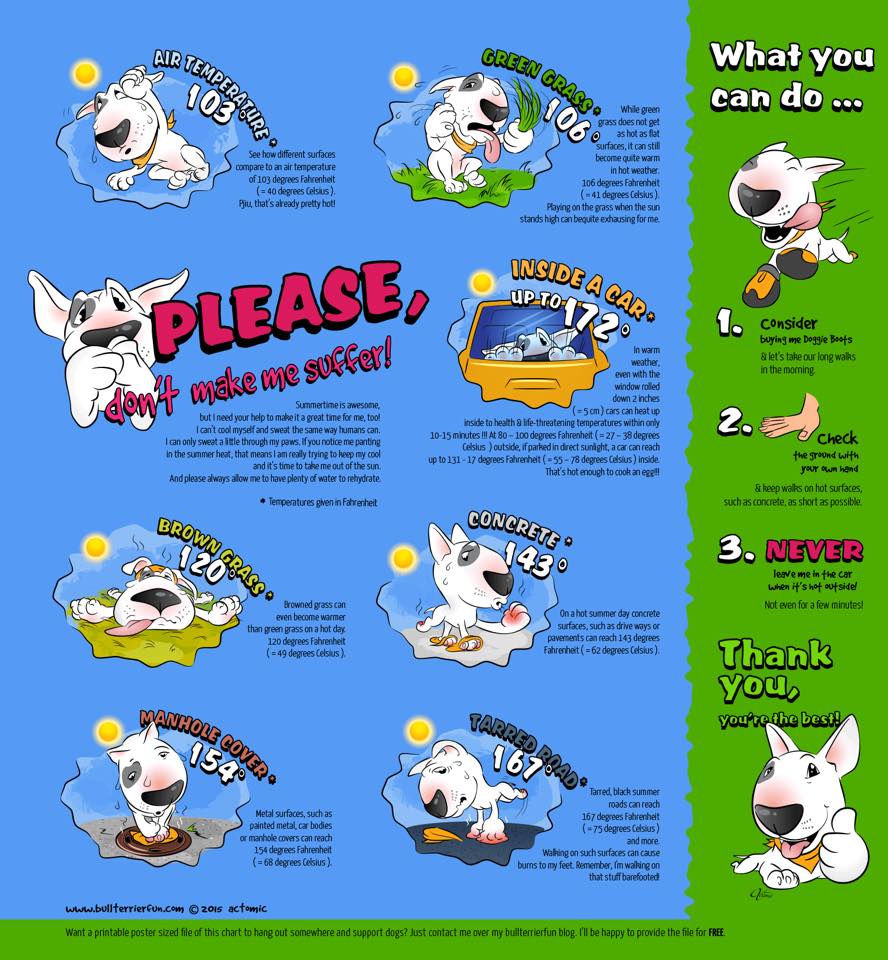 Are you looking for a good walking harness that encourages your dog not to pull? This harness will work wonders for most dogs. The concept is that the leash is attached in front of the dog. When they pull away from you it turns them back towards you and stops the pulling. The trick is if they pull but don't turn back you must stop and not walk any further until they come back to you. 
These harnesses can be found at many pet stores in the area.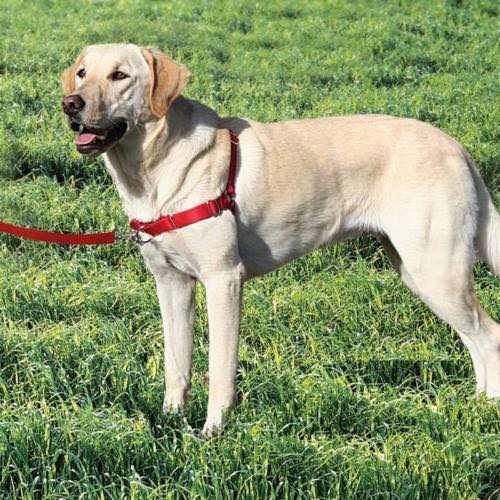 Not all human foods are good for your dog but some have great health benefits. Do you know what is safe? Here is a short list of do's and dont's. Mine LOVE apples, especially the crispy ones. They also love a bit of watermelon on a warm summer afternoon.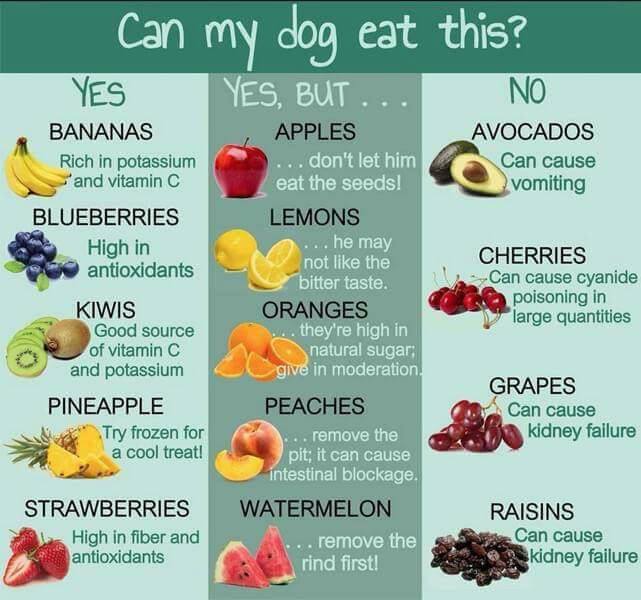 Dog paws and hot pavement can lead to damaged pads and a very unhappy pooch. Wagalot Dog Adventures has many options available to you for those hot summer days.
Is there a park near you or maybe a well shaded gravel trail? Both of these are options where your dog can be driven to a safe location without injury.
Do you have a fenced yard? We can arrange play time at home that can be one on one with your walker or they can bring one of their friendly dogs along for play time.
Does your dog really need a walk no matter how hot it gets and would do better closer to home? Perhaps an early morning walk before the sun has a chance to heat up the pavement is a better solution.
What ever your needs we can help your dog burn of the energy it needs. Contact us today for a free in home consultation!
/